Wedding Venue in Hocking Hills
Comfort and intimacy of a small, serene matrimonial gathering
Tying the knot isn't just for churches, courthouses and Las Vegas anymore. Bourbon ridge retreat offers a perfect wedding Venue in Hocking Hills
What could compare to "eloping" with your soul mate to the comfort and intimacy of a small, serene matrimonial gathering on one of Hocking Hills' most unique and well appointed resort properties?
Just picture it: the two of you, along with a handful of your closest friends and loved ones, celebrating one of the most joyous events life has to offer in one of the most picturesque locations nature has to offer.
Whether you're planning to exchange vows elsewhere in the Hills or right on the property, Bourbon Ridge Retreat offers a once-in-a-lifetime experience for you and your wedding party.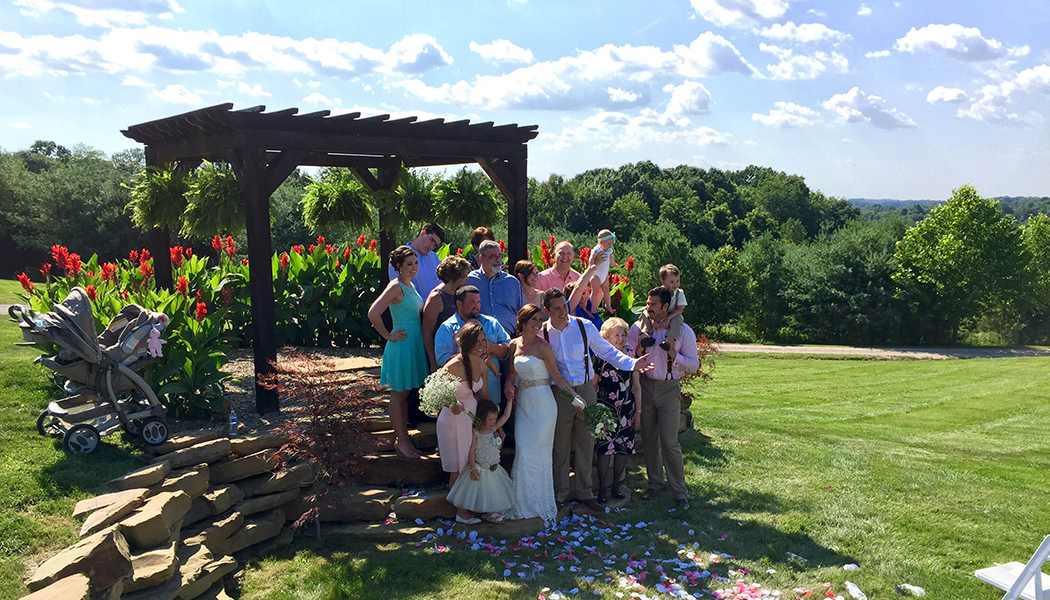 Note: All weddings are subject to management approval.